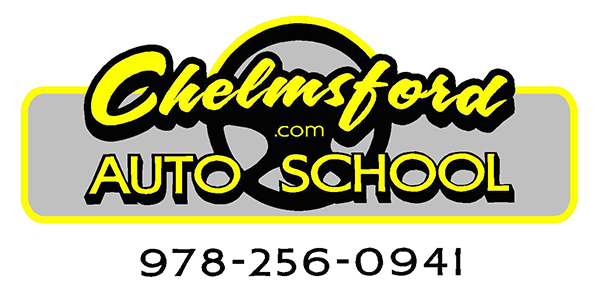 Find Us at Chelmsford
8 Fletcher St #2, Chelmsford, MA 01824
Find Us at Billerica
306 Boston Rd Billerica, MA 01862
Driver Education Program:
License Tests:
Weekday License Test at RMV (Lowell, Lawrence, Leominster, Haverhill, Wilmington, Worcester, Watertown):
$180 (Includes 1 hour road lesson prior to test)
Cancellation Fee/Returned Checks
A $40 per 90-minute lesson cancellation fee will be charged to any student that does not show up for a driving lesson and does not provide a 24-hour cancellation notice. All lessons will be suspended until payment has been made at the next lesson or at our office. Also, there is a $20 charge for any returned check.
We welcome everyone to our parent class. However, unless you have a student currently enrolled in Chelmsford Auto School's driver education program, there will be a $50 fee.
Registry of Motor Vehicles (Fees Paid Directly to RMV upon Obtaining Learner's Permit & Driver's License):
Learner's Permit – $30
Road Test RMV Fee – $35/each RMV test
Five-Year Picture License – $50
Contact our driving school in Chelmsford, Massachusetts, to feel confident behind the wheel.